Sifas Cup Vanade Golf Course. It is under a weather worthy of a summer month that took place Sunday, October 27 at Golf de la Vanade the Sifas Cup.
Game format: individual stableford – 2 mixed series (0 – 28 and 28.1 – 54) in shotgun.
Small particularity of this competition: the 29 players who crossed the fairways and greens had to have in their bag only 3 clubs + 1 putter.
2 net prizes per set rewarded the best scores.
In the first net serie we note the victory of Julien VINOIS (23 points) followed by Ildefonso SERRANO (22 points)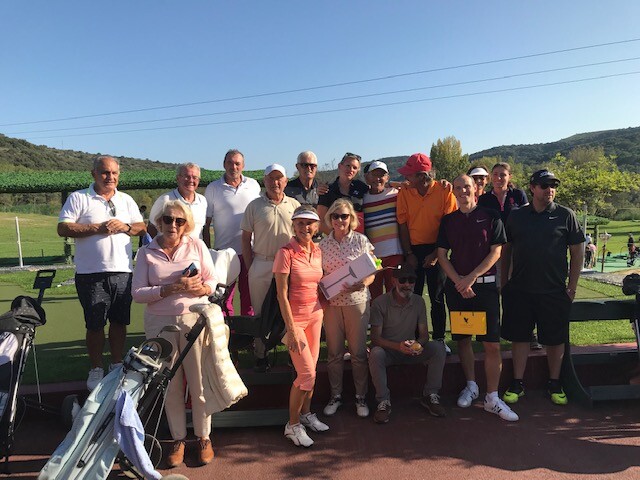 In the second serie, Evelyne MICHE finished 1st with a score of 24 points followed by Olivier SEUX with 23 points.
Read also Golf Tarifs Green Fees Région Sud
The golf of Vanade warmly thanks the house Sifas for its beautiful endowment.
Golf Mediterranee security partner