Pro Am International Aromatech
Pro Am International Agribusiness, the 11th edition was organized this year in partnership with the supermarket chain U.
The golf tournament dedicated to major decision-makers in the agri-food sector took place on June 14, 2019 An incredible moment, filled with emotions.
The essential encounter between golf enthusiasts on an exceptional course. The Royal Mougins Golf Club, one of the most beautiful and prestigious private clubs, nestled in the heart of the Côte d'Azur.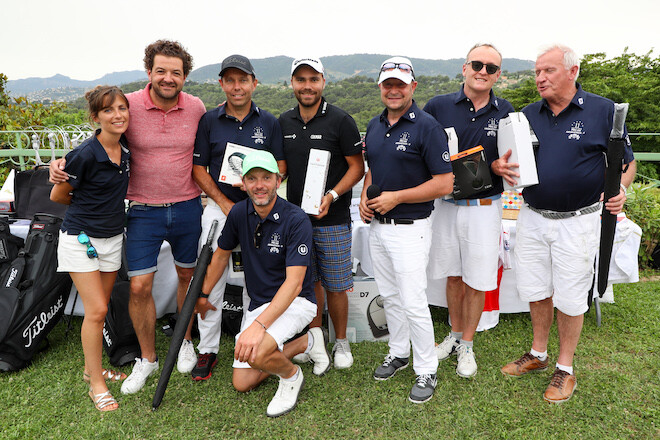 This edition of the Pro Am was once again a great success thanks to the enthusiasm of its participants. The atmosphere that perfectly combined spirit of competition and friendliness, still a great success!
The golf course brought together 22 teams, or 88 international golfers. Among the companies that came to defend their colors: Aoste, Bacardi, Bonduelle, Campofrio, Candia, Carlsberg Group, Cartron, Europe Snacks, Funky Veggie. Good-Taste, Lactalis, Lutti, Materne, NCA Rouiba, Nestle, Parmalat, Pernod Ricard, Routin , Savencia, Terbeke, Haribo, Danone …
Read also Ultra Golf de Divonne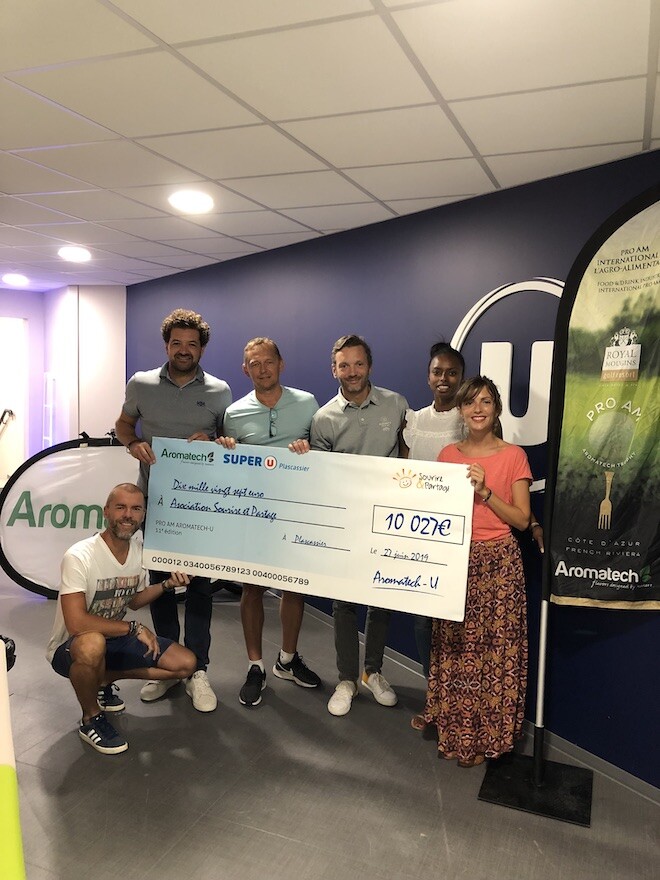 This year, Aromatech and U supported the association "Sourire & Partage" (Smile & Sharing) with the organization of an auction and a raffle. More than € 10,000 has been raised to support sick children and their families.
Golf Mediterranee security partner