Golf de Servanes – 18 Holes – Par 72 – Length: 6049 m – Building: 1989 – Architects: Thierry Sprecher et Gery Watine –  Green fees: 63 to 84 €
The Golf de Servanes owes its architecture to its location at the foot of the Alpilles. It breathes Provence with its hilly fairways which make their way between white rocks and local essences such as thyme and lavender.
The freshness will be at the rendezvous around olive trees and crossed lakes throughout your progress.
Flanked at the foot of the Alpilles, the route follows natural passages that lead you to discover a world made up of calm, sun and serenity.
Golf de Servanes, Route de Servanes, 13890 Mouliès – France – www.golfservanes.com
Latitude: 43.70622 Longitude: 4.86635
Map, weather and nearby courses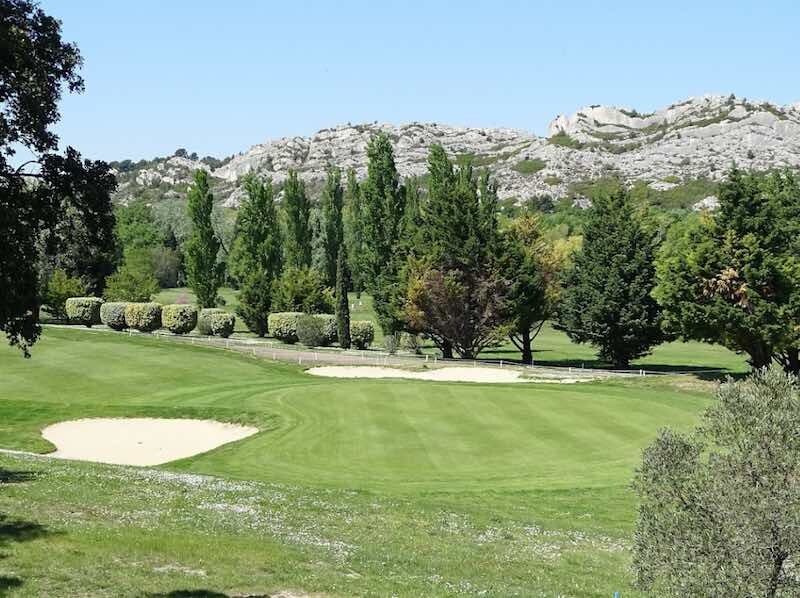 Golf de Servanes
18 Holes – Par 72
Length: 6049 m
Building: 1989
Architects: Thierry Sprecher et Gery Watine
The course
Green-fee in week and WE
63 à 84 €
Driving Range
 12 carpets include 4 covered
Approach grass aeras

✓

Putting-greens

✓

Teachers

✓

Type of course
Foresty and hilly
Hole signature
White Tees
Length
Slope
6049 m
142
Yellow Tees
Lenght
Slope
5630 m
138
Blue Tees
Lenght
Slope
5163 m
132
Red Tees
Lenght
Slope
4726 m
128
Ladies Index
Men Index
28
28
Services
| | |
| --- | --- |
| Stay at the golf | Nearby hotels |
| Club-House | ✓ |
| Bar/Snack | ✓ |
| Restaurant | ✓ |
| Proshop | ✓ |
| Locker rooms | ✓ |
| Swimming pool | ✓ |
| Well being center | ✗ |
| Spa | ✗ |
| Nursery | ✗ |
| Wifi | ✓ |
| Conference room | ✓ |
| Clubs rental | ✓ |
| Caddy cars | ✓ |
| Electric trolleys | ✓ |
| Hands trolleys | ✓ |
| Parking | ✓ |
Nearby (Hotels, restaurants, airports)
Hotels – You will be connected with another website
Restaurants – You will be connected with another website
Aéroports: Marseille
To come as a group, to become member
The club house and facilities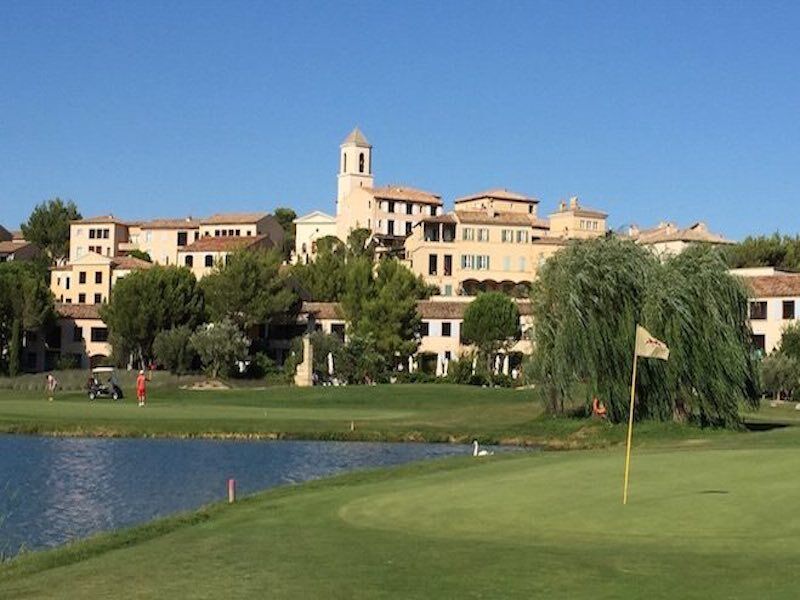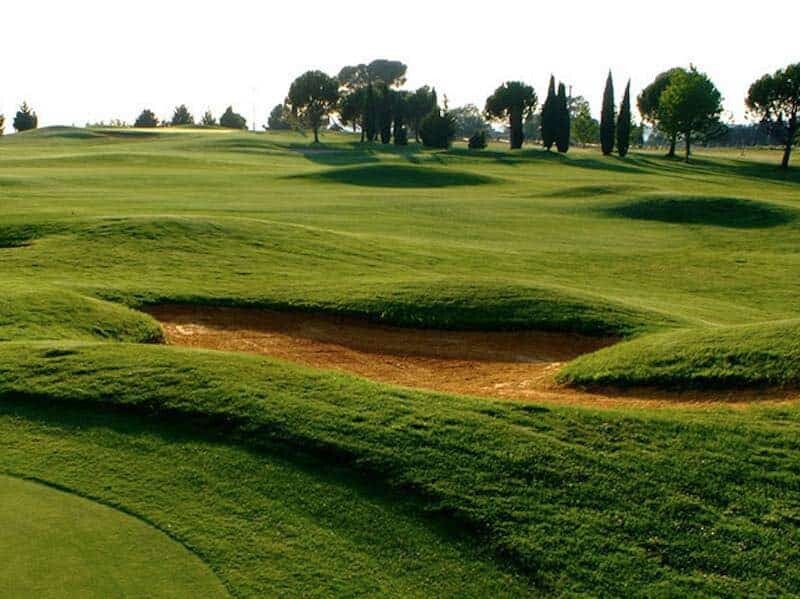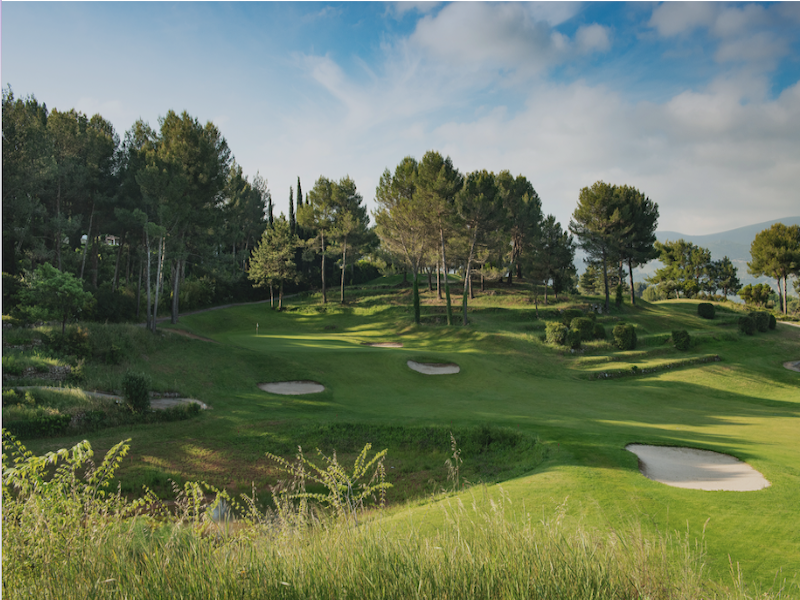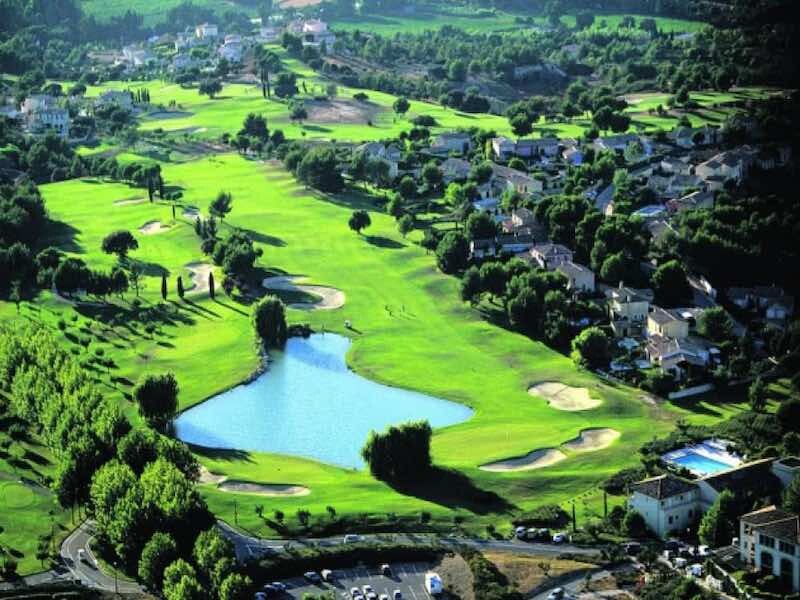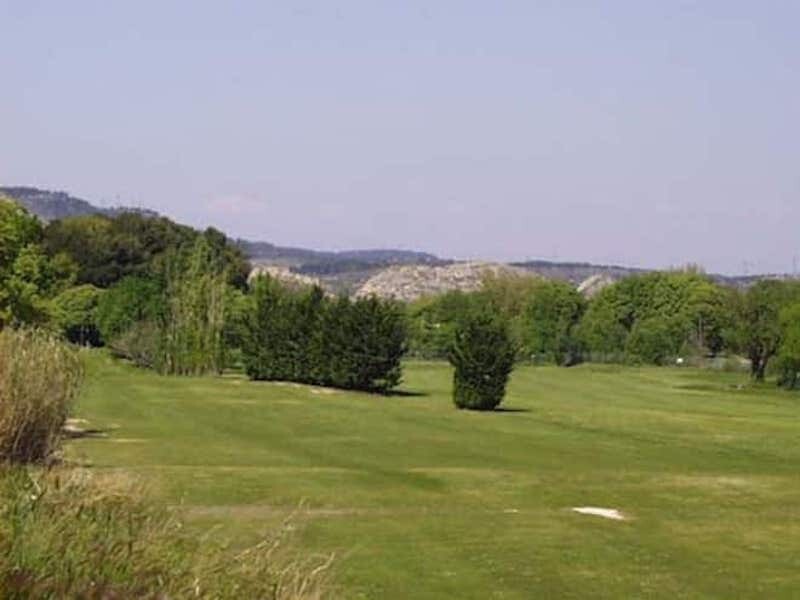 GOTO Protection our security partner