It is despite a mixed weather that took place this Sunday, February 16, 2020 at the Golf Vanade Valentine's Day Cup.
Game format: Scramble for 2 in shotgun.
Small feature of this competition: because of its great success, 3 teams of 2 players left all the holes of the course at the same time so that the 54 players can meet together around lunch.
1 Brut and 3 Net prizes rewarded the best scores.
Prize draw lots were also awarded to participants.
In Brut we will note the victory of the team Louise MORACCHINI – Héloïse AARON CAPELLE with 18 points
The 1st Net price was won by the team Michel BIGEARD – Kevin SOLER with 20 points, the 2nd Net by the team Dominique and Michel PINAULT (20 points) and the 3rd Net by the team Olivia CARLOTTI – Daniel CORDIER (19 points).
Le golf de la Vanade thanks a lot all partners of the golf event:.:
La Bastide du Clos des Roses,
Le Cantemerle Hotel Restaurant & Spa,
Heli Air Monaco,
Le Camping du Cians,
Le Mas du Langoustier,
Le Bistro du Clos,
Le Clos Saint Pierre,
Isa'Massage)
Thanks to Isabelle d'Isa'Massage and Mme FRY from the company Heli Air Monaco for being present at the awards ceremony.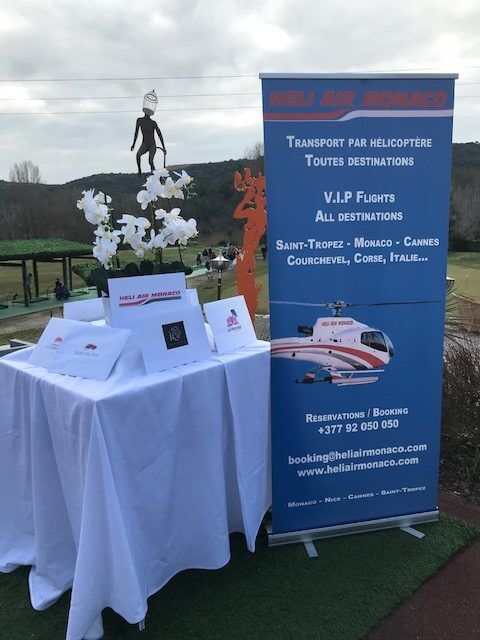 Golf Mediterranee security partner