The Coupe de l'Avenir at Opio Valbonne Golf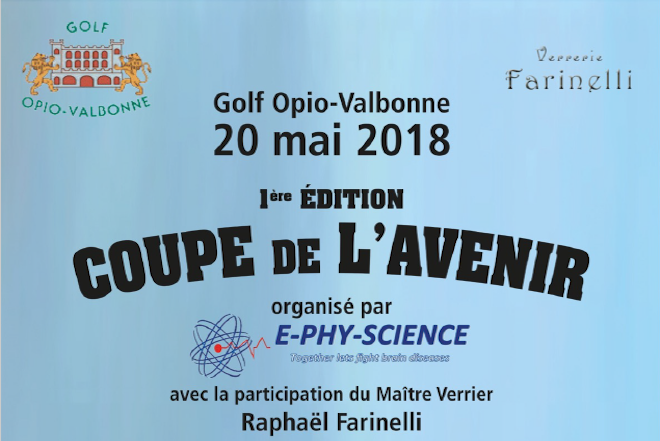 The Coupe de l'Avenir at Opio Valbonne Golf

The Coupe de l'Avenir was born from the meeting of a Master Glassmaker, a team of doctors at the forefront of Research & Development and a golf course located close to their respective activities.
In partnership with the Master Glassmaker Raphael Farinelli who will propose many creations for the award ceremony, the company E-Phy-Science organizes a wonderful day punctuated with small touches closed by a gala dinner during which will take place the awards ceremony
In the program of this day:
7:30 am: Reception of the players on the terrace of the restaurant for a coffee of reception. Delivery of welcome gifts and score cards
on the restaurant terrace.
8:30 am: Sports briefing, confirmation of departure lists. Country side buffet at the halfway point.
1:30 pm: Return of the teams. Free time.
7:30 pm: Closing dinner and awards ceremony around dessert.
Golf Opio Valbonne
Registration and information: 04 93 12 00 08
opiovalbonne@opengolfclub.com