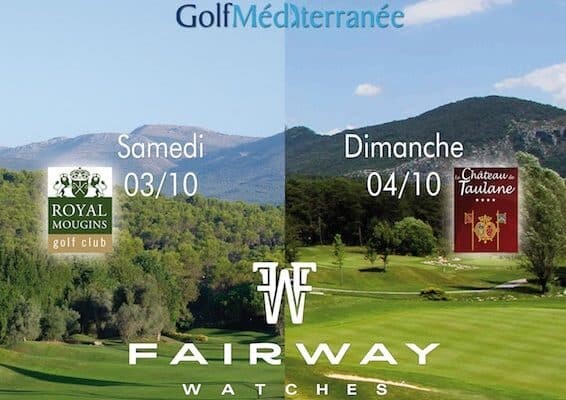 Amateur Event
FAIRWAY WATCHES GOLF MEDITERRANEE
|
FAIRWAY WATCHES GOLF MEDITERRANEE, Saturday October 3 and Sunday October 4 on two dream courses that are Royal Mougins and the Château de Taulane.
The formula unites players in one formula: individual, stableford, shotgun and 18 holes per day.
Indian summer on the French Riviera with Royal Mougins and in altitude with the Château de Taulane.
One weekend and two competitions, choose your course or play both!
A prize-giving ceremony every day and a prize-giving of the two cumulative results for the players who will have taken part on Saturday and Sunday.
Learn about the unfolding of a fabulous golf weekend …
RUNNING OF THE EVENT
SATURDAY 03th OCTOBER 2020
09:30
Shot Gun – Individual – Stableford
Around 2 p.m. / 2:30 p.m.
Cocktail and award ceremony
Club House Restaurant

DIMANCHE 04 OCTOBRE 2020
09:30
Shot Gun – Individual – Stableford
Around 2 p.m. / 2:30 p.m.
Lunch and awards ceremony
Club House Restaurant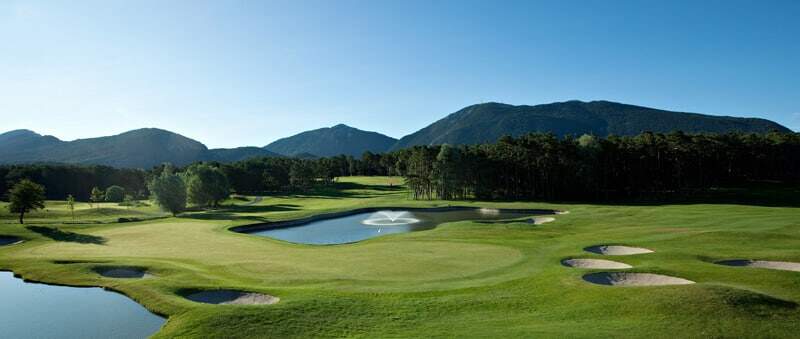 ARTICULATION OF EVENT
Limited index
24 for Men and 28 for Women
EVERY DAY: 18 HOLES – INDIVIDUAL – SHOTGUN – STABLEFORD
PRIZE GIVING
General classification
3 NET PRICES & 3 GROSS PRICES per day
The gross prevails the net
Cumulative ranking for players participating in both competitions
NET PRICE and GROSS PRICE
COMPETITION
MIXED PRECISION:
Royal Mougins: Hole 18
Taulane: Hole Hole 2
GENTLEMEN AND LADIES DRIVE CONTEST:
Royal Mougins: Hole 11
Taulane: Hole 12
DRAW
Stays
ONLINE REGISTRATION FORM
No-members of ROYAL MOUGINS and TAULANE:
1 day: 100 €
2 days: 200 €
No-player accompanist: € 50
Membersof ROYAL MOUGINS and CHATEAU DE TAULANE: registration with their respective club
INFORMATION
Patrick DREVON
+33 (0) 4972 314 340
contact@golf-mediterranee.com
REGULATION REGISTRATION
BANK TRANSFER IN EUR
CREDIT AGRICOLE RIB
Bank 19106 – Counter 00690 – Account 43669888148 – Key 67 –
IBAN: FR76 – 1910 – 6006 – 9043 – 6698 – 8814 – 867
BIC code SWIFT code: AGRIFRPP891
BANK CHECK payable to SARL PRELIM
SEND BY POSTAL MAIL
Send the registration form and / or payment by check payable to "SARL PRELIM" to:
PRELIM GOLF MEDITERRANEE – FAIRWAY WATCHES
Kallisté D – Rue jean Borotra – Le Cannet – 06110 – France
Preferential rate for events at the Royal Mougins, namely -20% on the public rate.
In addition to this discount, you can highlight the following benefits:
Free upgrade for any reservation of minimum 2 nights
Flexible cancellation conditions, i.e. up to D-7 free of charge
Booking:
reception@royalmougins.fr
+33 (0) 492 924 969
RULES OF EVENT
LOCAL RULES
The local rules of the courses will be available at the golf secretariat along with the score cards.
2.INDEX – COURSE
3/4 of the rendered index.
PRIZE GIVING
The Gross score takes precedence over the Net score
The presence of the award-winning player is imperative to receive their prizes and may not win the prize for the drawing of lots only those present at the award ceremony.
 
4. IN CASE OF EQUALITY IN THE GROSS OR NET FINAL RESULT
In the event of a tie, the players will be decided in Net on the 9, 6, 3 and last holes; if there is still a tie, the tie will be decided on the 17th, 16th, etc.
CARS – CARTS
Carts, hand and electric carts are allowed
6. IN CASE OF WEATHER AND FORCE MAJEURE
1 / Temporary suspension
At the sound signal immediate evacuation of the course with prohibition to finish the hole. (Local rules). See ** Precautions in case of a thunderstorm
2 / Cancellation of one or more tours *
The final classification will only retain the hole (s) that have been played by all the players.
3 / Cancellation of the competition *
The prizes will be awarded by drawing lots
No pecuniary compensation, reimbursement and / or other consideration will be made.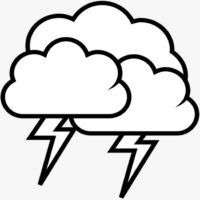 ** CONDUCT TO BE TAKEN IN THE EVENT OF A THUNDERSTORM
Separate from your playmates by about 3m to avoid the risk of side flash
Leave the bag in place
Do not shelter from the rain with an umbrella
Do not take shelter under trees
Never stand with your legs apart
Walking with small steps, never with long strides
The best position: Curl up on the ground on an insulator like rain gear
You do not have any insulation: lying position, legs folded under you will be the least risk position

Le partenaire sécurité de Golf Méditerranée