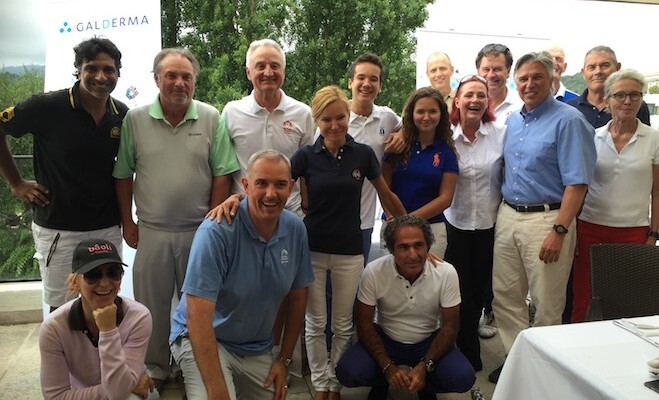 Competitions, tournaments
FITLANE and GALDERMA at the Royal Mougins Golf Club
|
FITLANE and GALDERMA at the Royal Mougins Golf Club
The Royal Mougins Golf Club hosted nearly 100 players for the tournament FITLANE and GALDERMA which was played in four balls, best ball, stableford, shotgun.
FITLANE is the market leader on the French Riviera in the Fitness sector, GALDERMA is the world leader in the field of global research and development in dermatology.
The two partners represented by Peter FRANKLIN for FITLANE and Janusz CZERNIELEWSKI for GALDERMA have beautifully organized the event by proposing at the end of the game a magnificent buffet which feasted all the participants.
The snack ended with the award ceremony which rewarded the first 3 crude prices followed by 5 first prizes in Net.
The winners have left with subscriptions offered by FITLANE, creams of care and protection offered by GALDERMA, we can say that the calls for maintenance and the protection of our bodies were heard by all the participants!
Both partners have given an appointment to all players for the 2017 edition.
Editor-photos-Video: Aaj
Video creation: www.golf-mediterranee.com
PARTNER: www.goto-protection.fr