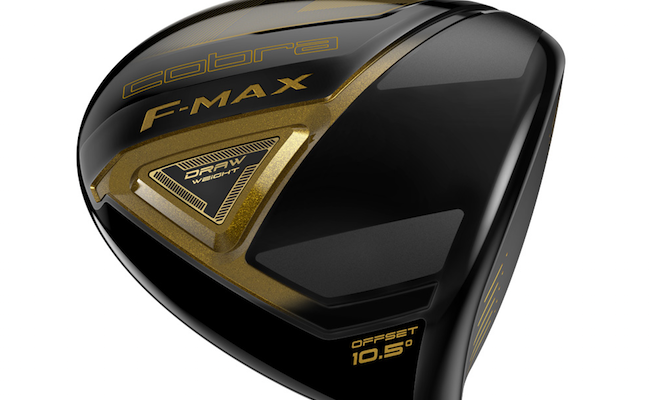 Material
Cobra Golf and the F-MAX range
|
Cobra Golf and the F-MAX range
The new F-MAX range of drivers, fairway woods and hybrids delivers an increase in club head speed and tolerance as never before…
Cobra Golf, leader in the innovation and design of golf clubs, unveiled on September 4th the lightest and easiest woods to play in the history of the company – the F-MAX family.  The F-MAX family of men and women including drivers, fairway woods and hybrids combines extra light configurations with the best technologies of the moment in order to improve the game and deliver more tolerant COBRA woods Easy to play.
The F-MAX Driver:
This club uses a ultralight design in which the exclusive Cobra Superlite 50 shaft (Superlite 45 for the female model) is lighter than its predecessor (Cobra MAX). This, combined with a reduced weight, promotes an improved club speed and a greater distance for players with moderate rotation speed.  In addition, the F-MAX Driver uses a mid-size grip, LAMKIN REL 360 (standard male grip size on female drivers) to improve comfort and confidence on the course. Complementing the ultralight shafts and larger grips, COBRA Golf has designed the F-MAX Driver with the following game optimization technologies:
An insert Titanium on the forged side Ti-6-4 offers more speed and a greater Sweet Zone ™ for a better distance on the offset shots.
Back/Heel CG weighting – the distributed mass positioned near the heel promotes a more tolerant and straighter ball trajectory.
New Crown alignment marker – a subtle and reassuring alignment marker facilitates the alignment of the club head to the address for more fairways hit at the start.
Offset Neck Design Hosels – Golfers can customize the offset to create a better draw trajectory and help eliminate slices.
Aesthetic Upgrade: A new Premium Black PVD finish increases the visual appeal and reduces the vision of the offset to the address while optimizing a draw performance.
The fairway wood F-MAX:
These woods use many of the same innovative weight reduction and comfort technologies as drivers, namely a ultralight configuration and larger grips. The F-MAX Fairway woods are supplied with COBRA Superlite 60 (Superlite 55 in female models) and mid-size LAMKIN REL 360 grips (men's standard size for female versions). In addition, the performance of the F-MAX Fairway Woods also benefits from all the driver technology (forged stainless steel insert 455 on the face, Back/Heel CG for better weight distribution, Crown alignment marker and adjustment Offset).
The F-MAX hybrid:
It perfectly complements the driver and the fairway woods with his COBRA Superlite 60 men's Shaft (55 for women) and the same larger grip. F-Max hybrids incorporate the same technologies as the F-max Fairway Woods, the trust-inspiring hybrid head.
Save
Save
Save
Save
Save