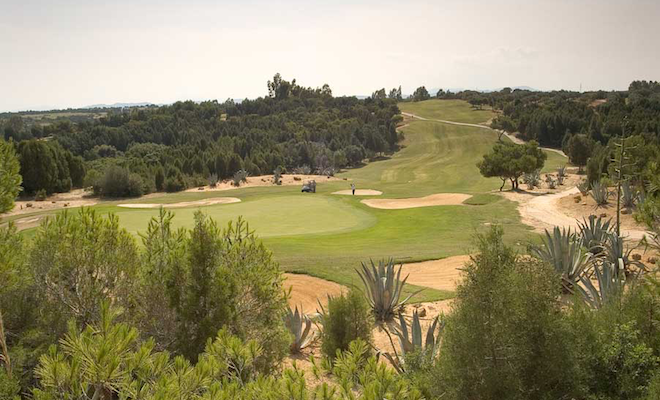 Course
CITRUS GOLF COURSE
|
CITRUS GOLF COURSE
COUNTRY: TUNISIA
CITY: HAMMAMET
The Citrus Golf design was designed by Ronald Fream in the heart of a slightly hilly olive grove as well as the steep hills of the forest.
The Citrus Golf of Hammamet has 45 holes. A few blocks from the Bay of Hammamet, this concept with exceptional international routes "The Forest" and "The Olive Trees", was conceived around 7 lakes and over 170 hectares of olive trees and forest.
The Forest
18 Holes, Par 72, 6 066 m
This hilly route is surrounded by a pine forest and drawn according to the prevailing winds (north-east and northwest).
The Olive Trees
18 Holes, Par 72, 6 106 m
The course is made up of wide fairways dotted with olive trees and sand traps to be protected from drive.
The two 18-hole par 72 Championship golf courses appeal to their aesthetic quality, their impeccable maintenance throughout the year and their perfect integration into the heart of a preserved site. Both peaceful and stimulating courses for players of all levels.
Rates
Coordinates
Citrus Golf
BP 132
Hammamet 8050, Tunisia
Tel: + 216 72 226 500.
Reservations:
Moez.helali@golfcitrus.com